HUMERY SA, a family company founded in 1951
Turnover of €21 M - 210 colleagues - 3 production sites
ESTABLISHMENT OF THE SOFINUM GROUP
THE SOFINUM GROUP (HOLDING)
Humery SA

Siège social du groupe Sofinum
R&D
Production

Parc Industriel Nord
33, rue Velpeau
37110 CHÂTEAU-RENAULT
FRANCE

Tel.: + 33 2 47 62 55 00
Fax: + 33 2 47 56 82 21

GPS: 47.601197, 0.921267

Wood Design Services

R&D
Production

Route de Grattery
70170 SCYE
FRANCE

Tel.: + 33 3 84 78 12 12

GPS : 47.660969, 6.063056
Humery Slovakia sro

Production

Piesková 1276
951 35 VEĽKÉ ZÁLUŽIE
SLOVAKIA

Tel.: +421 918 564 637

GPS : 48.324995, 17.938470
A QUALITY APPROACH
Our Quality strategy is guided by the constant concern to guarantee that products totally fulfil the requirements of our customers' specifications.
The HUMERY Company is always very aware of the need for Quality to be constantly developing and has therefore set up a robust and efficient monitoring system in accordance with ISO Standard 9001 and 14001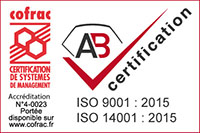 Download the ISO 9001, ISO 14001 Humery certificate
Our highly-regarded Slovakian subsidiary
The National Information Agency of the Slovak Republic recognised Humery sro by giving it the award of "Reliable Manufacturing Company 2016". This distinction places Humery sro among the most reliable industrial production companies in the country.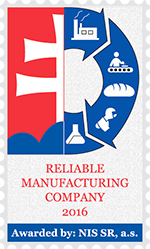 SUPPLIERS' CODE OF CONDUCT
This Code of Conduct specifies the professional relationship the HUMERY Company wishes to maintain with suppliers, distributors, service providers and partners whose business practices are healthy, socially responsible, ethical and respectful of the environment.
Download the Humery Company Suppliers' Code of Conduct (pdf format)